It's that time of year again. Time for me quickly listen to a bunch of albums in December and pretend like I'm totally up-to-date with the latest and greatest from the broken and antiquated machine that is today's recording industry.
This is the seventh year I've compiled such a list. Here are the previous ones:
2011 | 2010 | 2009 | 2008 | 2007 | 2006
It's neat to go back and see how many of my previous "favorite" albums are still in my listening rotation. Quite a few, actually. So here's 2012!
Warning: You won't find any Nicki Minaj, Carly Rae Jepsen, or Gotye on this list. If that's your idea of the best that 2012 had to offer, this list is not for you. How the heck did you find this page anyway? Did Emily send you? OK, enough stalling. Here we go. No excuses. No explanations. Just my favorite albums from the past 12 months:

10. Father John Misty – Fear Fun
These twelve tracks are full, they're self-aware, they're straight up funny, and it's these traits that immediately separate Father John Misty's folk-rock from what Fleet Foxes do. [Beats Per Minute]
Audio clip: Adobe Flash Player (version 9 or above) is required to play this audio clip. Download the latest version here. You also need to have JavaScript enabled in your browser.
9. Field Music – Plumb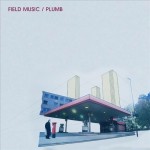 Plumb is a rich, complex album, with the songs spilling over into each other. [Exclaim]
Audio clip: Adobe Flash Player (version 9 or above) is required to play this audio clip. Download the latest version here. You also need to have JavaScript enabled in your browser.
8. Mumford & Sons – Babel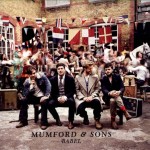 The band has mastered the emotional gut-punch of quiet/loud dynamics, exploding from low-murmured harmonies into full Appalachian freak-outs. [Entertainment Weekly]
Audio clip: Adobe Flash Player (version 9 or above) is required to play this audio clip. Download the latest version here. You also need to have JavaScript enabled in your browser.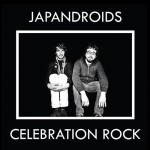 An inspired, exhilarating spectacle that makes good on its gang vocals, feel-good (but not cheesy) lyrics, pleasantly muddy production, and galloping sense of self-confidence. [The Boston Phoenix]
Audio clip: Adobe Flash Player (version 9 or above) is required to play this audio clip. Download the latest version here. You also need to have JavaScript enabled in your browser.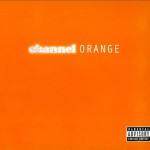 Channel Orange is so arrestingly smooth that all of its unusually shaped pieces fit together as a seamless whole. [The A.V. Club]
Audio clip: Adobe Flash Player (version 9 or above) is required to play this audio clip. Download the latest version here. You also need to have JavaScript enabled in your browser.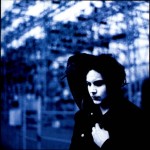 From its raucous, raw-edged opening salvo to the softer, weirder, ruminative closing tracks, Blunderbuss crackles with life and energy, hauling roots rock out of the dusty museum and into the dazzling light of the modern day. [The Telegraph (UK)]
Audio clip: Adobe Flash Player (version 9 or above) is required to play this audio clip. Download the latest version here. You also need to have JavaScript enabled in your browser.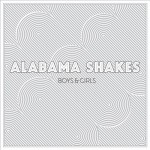 Just a series of great, swampy soul grooves, fronted by the most arresting new voice you'll hear this year, and the kind of natural songwriting that seems to contain the entire history of Southern music within its staves. [The Independent (UK)]
Audio clip: Adobe Flash Player (version 9 or above) is required to play this audio clip. Download the latest version here. You also need to have JavaScript enabled in your browser.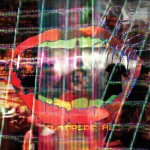 Centepede Hz is somehow both futuristically innovative and welcomingly accessible. Amid the obscurantism caused by white noise and radio interference are strong choruses likely to get any form of life dancing. [Clash Music]
Audio clip: Adobe Flash Player (version 9 or above) is required to play this audio clip. Download the latest version here. You also need to have JavaScript enabled in your browser.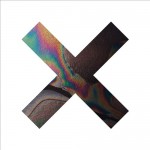 The xx lay out all of their pieces beautifully. There are no extraneous parts. Not a second that they didn't intend. As a result, songs like 'Tides' or 'Chained' unfold as naturally as a ripple of wind. [Drowned In Sound]
Audio clip: Adobe Flash Player (version 9 or above) is required to play this audio clip. Download the latest version here. You also need to have JavaScript enabled in your browser.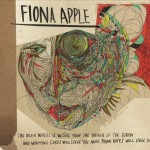 The Idler Wheel… is a really incredible album, where Apple has quite cleverly developed musically in just the right way, creating something utterly distinct and different to her earlier work whilst still retaining all the characteristics that won fans over to begin with. [musicOMH.com]
Audio clip: Adobe Flash Player (version 9 or above) is required to play this audio clip. Download the latest version here. You also need to have JavaScript enabled in your browser.
Honorable mention:
Grizzly Bear – Shields
Tame Impala – Lonerism
Michael Kiwanuka – Home Again
The Maccabees – Given To The Wild
Richard Hawley – Standing At The Sky's Edge
Flying Lotus – Until the Quiet Comes
Kendrick Lamar – good kid, m.A.A.d city
Do you have any favorites from this year that I may have missed? Leave me a comment and let me know!