It's that time of year again. Time for me, you, and your uncle Larry to post our finely-tuned lists, sharing with the world our choices for the best new albums of the year. I did this last year in 2008, back in 2007, and even way back in 2006 – so here's 2009!
I will not, however, attempt to fashion a "Best albums of the decade" list. First of all, we've still got one more year left in this decade!! Get that through your skulls!! Secondly, I just haven't got the bleeding time.
As is becoming more and more often the case, this year's list is made up mostly of bands that you won't find repeated ad nauseum on your local top-40 radio station . Are they "indie"? Some of them. Are they "alternative"? What does that even mean? In any event, labels are irrelevant. They're just good. Damn good. And here they are. No excuses. No explanations. Just my favorite albums from the past 12 months: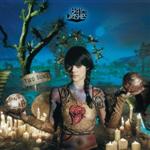 10. Bat for Lashes
Two Suns
Dark, but never needlessly so, Two Suns offers a rich, distinct world of subterranean lullabies, spacey timbres, and ghostly beauty. [Slant Magazine]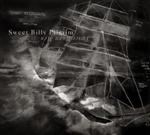 9. Sweet Billy Pilgrim
Twice Born Men
This is a beautiful, beautiful album, which will appeal to fans of alt country and a very English strand of art-pop. It should also be appreciated by lovers of great music everywhere. [musicOMH]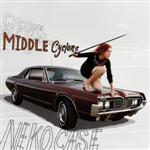 8. Neko Case
Middle Cyclone
Neko Case hasn't produced a disappointing solo venture yet, and between "Fox Confessor Brings The Flood" and Middle Cyclone, her recent production is the strongest of her increasingly beautiful catalog. [No Ripcord]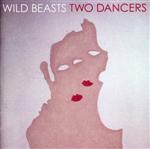 7. Wild Beasts
Two Dancers
Wild Beasts certainly aren't the first rock band to stand up society's dregs and outcasts, but few others immortalize them on such a wondrous, mythic scale. [Pitchfork]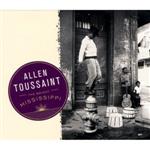 6. Allen Toussaint
The Bright Mississippi
Upon the first listen, The Bright Mississippi merely seems like a joyous good time, but subsequent spins focus attention on just how rich and multi-layered this wonderful music is. [All Music Guide]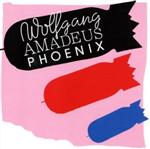 5. Phoenix
Wolfgang Amadeus Phoenix
Though the album trips lightly from slinky roller-skate jams ('Fences') to near Brit-rocky rave-ups ('Lasso'), the underlying vibe is both retro and somehow outside of time–like a memory made sweeter than the real thing it recalls. [Entertainment Weekly]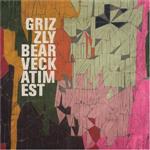 4. Grizzly Bear
Veckatimest
Underneath the orchestral flourishes and children's choirs, beneath even the frequent textural shifts and melodic detours, are a set of melodies that find new ways to cut straight to the listener every time. [Paste Magazine]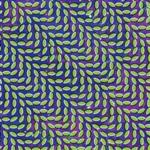 3. Animal Collective
Merriweather Post Pavilion
Soulful and almost structurally flawless, Merriweather finds one of the most talented, most creative pop bands finally and gloriously figuring it all out. [Slant Magazine]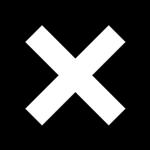 2. The xx
The xx
It is so fully formed and thoughtful that it feels like three or four lesser, noisier records should have preceded it. The xx didn't need a gestation period, though xx is nuanced, quiet, and surprising enough that you might. [Pitchfork]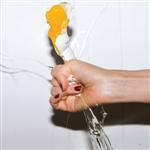 1. Yeah Yeah Yeahs
It's Blitz!
So let any indie bands planning a trip to the keyboard shop take note: this is how it's done, with a desire to surprise and be surprised. [Q Magazine]
Honorable mention (in alphabetical order):
Florence + The Machine – Lungs
Kasabian – West Ryder Pauper Lunatic Asylum
La Roux – La Roux
Lisa Hannigan – Sea Sew
St. Vincent – Actor
Sunset Rubdown – Dragonslayer
Them Crooked Vultures – Them Crooked Vultures
Do you have any favorites from this year that I may have missed? Leave me a comment and let me know!