It's that time of year again. Time for me quickly listen to a bunch of albums in December and pretend like I'm totally up-to-date with the latest and greatest from the broken and antiquated machine that is today's recording industry.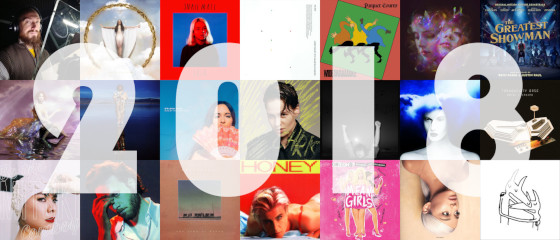 For thirteen years now, compiling this list has been a labor of love. Here are the previous ones:
2017 | 2016 | 2015 | 2014 | 2013 | 2012
2011 | 2010 | 2009 | 2008 | 2007 | 2006
It's neat to go back and see how many of my previous "favorite" albums are still in my listening rotation. Quite a few, actually. So here's 2018!
Warning: You won't find any Cardi B, Eminem, Nicki Minaj or BTS on this list. If that's your idea of the best that 2018 had to offer, this list is not for you. How the heck did you find this page anyway? What, do you watch MTV or something??? OK, enough stalling. Here we go. No excuses. No explanations. Just my favorite albums from the past 12 months:
While a change of pace, none of these songs will sound unfamiliar to fans, or really could have been created by anyone else except a very talented parodist. Ultimately, Tranquility Base Hotel & Casino is just a snappy new outfit for a group that knows experimentation and diversity are keys to longevity. [Variety]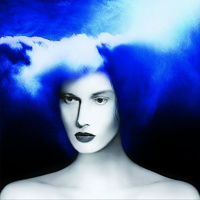 Boarding House Reach is easily one of the most layered and compelling releases of 2018, which furthers White's legacy as one of the few remaining mavericks in music. [Clash Music]
8. Ariana Grande – Sweetener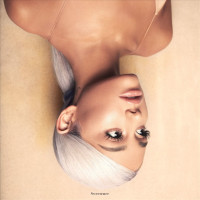 Ms. Grande backs up her statements with song-and-dance mastery. … She's her own choir, support group and posse. While a few guest vocalists (Mr. Williams, Nicki Minaj, Missy Elliott) provide a little grit for contrast, Ms. Grande sails above any fray, past or present. Her aplomb is her triumph. [The New York Times]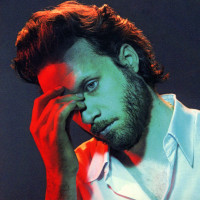 God's Favorite Customer is the next chapter to Honeybear: the story of the hedonistic shroom-addled Hollywood waster who fell in love and started to grow up, even if the occasional pelvic thrust, sardonically raised eyebrow or over-dramatic fall to the floor wouldn't go amiss. [musicOMH.com]
6. Christine and the Queens – Chris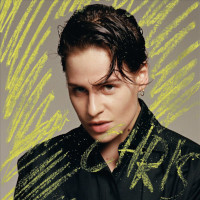 A breathless, breathtaking achievement, Chris is a fascinating, infectious, endlessly suggestive work, an ode to 80s pop bombast that uses those splinters to build and then de-construct countless glimpses of Héloïse Letissier. Somewhere in amongst these myriad of definitions is Christine And The Queens, a shape-shifting pop entity perpetually aiming for something greater. [Clash Music]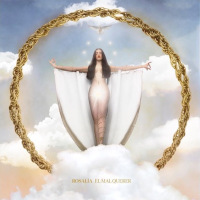 It is one of the most exciting and passionately composed albums to appear not only in the global bass tradition but in the pop and experimental spheres this year. [Pitchfork]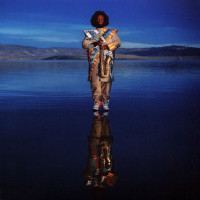 After claiming his place in the spotlight by overwhelming force with The Epic, Kamasi Washington capitalizes on both his newfound fame and his journeyman work ethic to produce a follow-up that's more intimate and just as daring at the same time. [Consequence of Sound]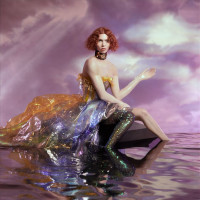 Fractured, inconsistent, broken, torn, OIL OF EVERY PEARL'S UN-INSIDES aims toward the stylistic grandness of High Pop, and in that inconsistence, it achieves it. … It's incredible. [Tiny Mix Tapes]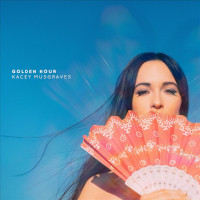 Musgraves hits one high note after another on Golden Hour; her talent as a songwriter and melody-maker is second to none, and each song is thoughtful, well-formed, and a delightful experience on its own. Together, the tracks on Golden Hour add up to an honest, cohesive musical experience that will linger in your mind and heart long after the final notes have faded. [Consequence of Sound]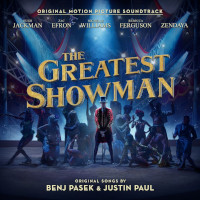 Pasek and Paul have a way of not overwhelming the plot with their music, but instead mastering the balancing act of using it to tell the story effectively and proficiently. They serve up a hearty portion of gorgeous melodies and toe tapping beats that introduce and immerse the listeners to the world of P.T. Barnum and company. Their music is a perfect vehicle of expression for these performers as well. [BroadwayWorld.com]
Honorable mention:
Snail Mail – Lush
The 1975 – A Brief Inquiry Into Online Relationships
Khruangbin – Con Todo El Mundo
Parquet Courts – Wide Awake!
Mitski – Be the Cowboy
Car Seat Headrest – Twin Fantasy
Mean Girls (Original Broadway Cast Recording)
Jeff Tweedy – Warm
Robyn – Honey
Let's Eat Grandma – I'm All Ears
Do you have any favorites from this year that I may have missed? Leave me a comment and let me know!