It's that time of year again. Time for me to attempt to winnow all the thousands of albums that are released annually down to a mere 10, in what I absolutely recognize as a difficult and, ultimately, meaningless task. But I love it.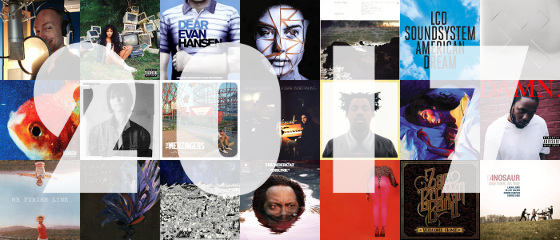 For twelve years now, compiling this list has been a labor of love. Here are the previous ones:
2016 | 2015 | 2014 | 2013 | 2012 | 2011 | 2010 | 2009 | 2008 | 2007 | 2006
It's neat to go back and see how many of my previous "favorite" albums are still in my listening rotation. Quite a few, actually. So here's 2017!
Warning: You won't find any Ed Sheeran, Taylor Swift, Coldplay, or Ariana Grande on this list. If that's your idea of the best that 2017 had to offer, this list is not for you. How the heck did you find this page anyway? What, do you watch MTV or something??? OK, enough stalling. Here we go. No excuses. No explanations. Just my favorite albums from the past 12 months: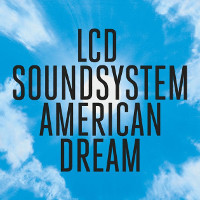 Old sweetens the deal, with tracks as good as anything from previous releases. However it's New that intrigues, confuses, saddens and ultimately tempts you back with its sheer vulnerability–this is far deeper than the cash grab landfill this reunion could've spawned. [Record Collector]
9. Ibeyi – Ash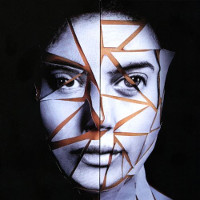 At first, Ibeyi's bright rhythms can feel deceptively stable, their harmonies uninhibited as they dip into dissonance, but they are deliberate in revealing the depth of their sadness. [Pitchfork]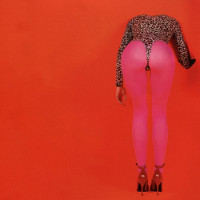 The extremes of emotions are covered on Masseduction: the highs and lows of love, heartbreak and just general life. It is the closest we've ever been to Clark, and it's probably the closest we'll ever get. [The Skinny]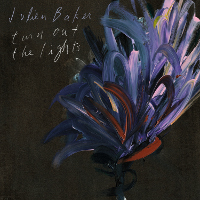 These are songs that you feel more than listen to. Everyone has encountered some sort of mental illness, addiction or crisis of faith, whether in your life or another's. Not only does Baker prove that you're not alone, but she finds a way to make it better. [No Ripcord]
He's separated from some of his R&B peers, fellows who douse themselves with sorrow and express their angst through detached, self-centered screeds obsessed with how things should be. Sampha, meanwhile, has an uncanny ability to eloquently express the painful facts of life that we learn to internalize. … What makes Process exceptional is its delicate focus on relationships corroded and fissured by time and unintentional neglect. [Spin]
5. Fleet Foxes – Crack-Up
Their third record is their best, a meandering, wild, untamable masterpiece from a front man who refuses to stop studying and refuses to be predictable. [Pretty Much Amazing]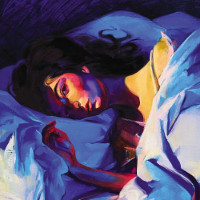 There is a palpable depth of feeling and meaning in her songs, operating on both personal and universal levels, delivered with subtle dynamism and dizzying imagination. She is a breath of fresh air with the power of a hurricane. [The Telegraph (UK)]
3. Kendrick Lamar – DAMN.
Countless rappers claim to have transcended the game. Kendrick Lamar actually does. There's the sense his ambitions on DAMN. are even larger, reaching toward something more universal, fateful even spiritual in its reach to find the link tying all contradictions together. [NOW Magazine]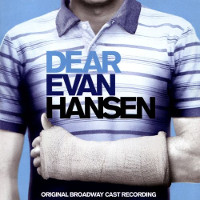 Leaving a new musical with a great song or two running through your head is a rare but exciting thing. Leaving with about 10 great songs running through your head is pretty much unheard of. But that's the power of Dear Evan Hansen. [Entertainment Weekly]
1. Father John Misty – Pure Comedy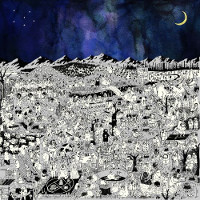 He embraces the role, plays up to it, uses it to bend and manipulate the parameters of modern rock music and has managed to create something bitingly acerbic and cynical, yet achingly sincere. Again. [The Skinny]
Honorable mention:
The Menzingers – After The Party
The War On Drugs – A Deeper Understanding
Zac Brown Band – Welcome Home
Vulfpeck – Mr Finish Line
SZA – Ctrl
Vince Staples – Big Fish Theory
Dinosaur – Together, As One
Thundercat – Drunk
The xx – I see You
Charlotte Gainsbourg – Rest
Do you have any favorites from this year that I may have missed? Leave me a comment and let me know!