It's that time of year again. Time for me pretend like I've got my finger on the pulse of the sinking ship that is the global recording industry and list the albums that made my toe tap the most all year long, from tap-tap to tippety-tappety-tip-tap-tap.
This is the eighth year I've compiled such a list. Here are the previous ones:
2012 | 2011 | 2010 | 2009 | 2008 | 2007 | 2006
It's neat to go back and see how many of my previous "favorite" albums are still in my listening rotation. Quite a few, actually. So here's 2013!
Warning: You won't find any Robin Thicke, Rihanna, or Miley on this list. If that's your idea of the best that 2013 had to offer, this list is not for you. How the heck did you find this page anyway? What, do you watch MTV or something??? OK, enough stalling. Here we go. No excuses. No explanations. Just my favorite albums from the past 12 months:
10. Disclosure – Settle
Slinky enough for the club, down-tempo enough for a rooftop soiree, Settle traverses boundaries and expectations. [Delusions of Adequacy]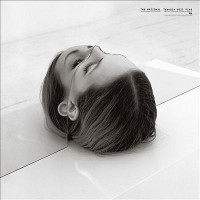 The National are such a powerfully gifted band, they need no theatrics to deliver an absolutely stone-cold beast of an album. With the music that is on here there is yet another thirteen songs to savor and salivate over until the next batch of songs comes about. [Entertainment Weekly]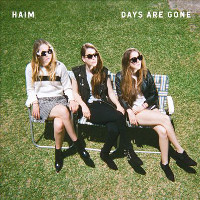 With the triumvirate of googly-eyed rhythms, sinfully catchy melodies and a breeziness that seems only fitting, they've served up one of the most auspicious debuts of the year. [Beats Per Minute]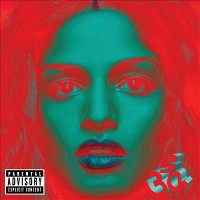 Her child-like rhymes may seem like she's only toying with playground politics but she knows exactly where her strengths are; Matangi is a tribute to those talents and it's an unmitigated thrill. Dissident, deviant, "mili-tent"; Cookie cutter pop star she is not, but a true great she absolutely is. [The Line of Best Fit]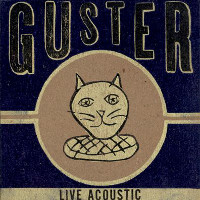 Great vocal harmonies and unusual percussion are just a couple of things that set this band apart; for you drum and backbeat enthusiasts out there, percussion is lively and interesting on all of the sixteen tracks found on "Live Acoustic." [musicalnewsandviews]
5. Atoms for Peace – Amok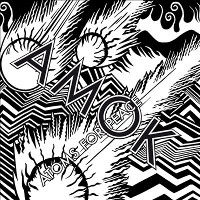 Awash with beats, rhythms, electronics, the occasional guitar and Yorke's soaring if still mostly unintelligible tenor, Amok is a record to get sonically lost within, a work whose every measure teems with a quality and a precision that only musicians at the top of their game can touch. [Los Angeles Times]
By assembling a cast of their favourite musicians and delving into their adolescent memories, Daft Punk have created something as emotionally honest as any singer-songwriter confessional–and a lot more fun to dance to. [New Musical Express]
3. Arctic Monkeys – AM
In the end AM not only signifies a career-defining moment that neatly places the band on a proper pedestal for all to admire–this is where not only Arctic Monkeys have come but in many ways, how they've masterfully conquered and continue to simply win. [Delusions of Adequacy]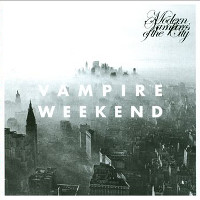 Each verse/chorus/bridge/​intro melody, each lyric straight or knotty, each sound effect playful or perverse (or both)‑-each is pleasurable in itself and aptly situated in the sturdy songs and tracks, so that the whole signifies without a hint of concept. [Expert Witness]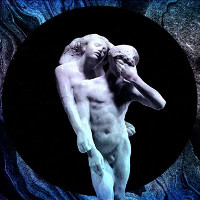 There is so, so much content, so beautifully and flawlessly presented that it can be baffling at times. The Suburbs, to many, was decade-defining music. Reflektor, I feel, through both content and design, will be artist-defining. [Prefix Magazine]
Honorable mention:
Original Soundtrack – Frozen
Laura Marling – Once I Was an Eagle
Youth Lagoon – Wondrous Bughouse
2013 Broadway Cast Recording – Pippin
Queens of the Stone Age – …Like Clockwork
David Bowie – The Next Day
Bill Callahan – Dream River
Phosphorescent – Muchacho
Do you have any favorites from this year that I may have missed? Leave me a comment and let me know!