It's that time of year again. Time for me to stress out about the meticulous order of a completely meaningless list of what I deem to be the year's best albums for no apparent reason other than to maintain the arbitrary tradition I started five years ago. Oh yeah, and because I enjoy it.
That's right, this is the sixth year I've made this list. Here are the previous ones:
2010 | 2009 | 2008 | 2007 | 2006
It's neat to go back and see how many of my previous "favorite" albums are still in my listening rotation. Quite a few, actually. So here's 2011!
Warning: You won't find any Rihanna, Katy Perry, or Black Eyed Peas on this list. If that's your idea of the best that 2011 had to offer, this list is not for you. How the heck did you find this page anyway? Do I even know you? OK, enough stalling. Here we go. No excuses. No explanations. Just my favorite albums from the past 12 months: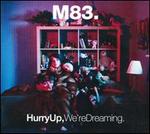 In its execution, the record is near flawless, an essential distillation of the sounds of Gonzalez's youth, nostalgia and melancholy and happiness all mixed up into a sparkling pop stew. [Sputnikmusic]
[audio:M83 – Midnight City.mp3]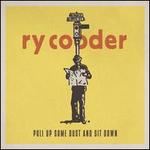 This is about as good and sustained a riposte to the grubby, grabbing times we live in as any artist has mustered, which makes it essential listening. [BBC Music]
[audio:Ry Cooder – No Banker Left Behind.mp3]

8. The Black Keys – El Camino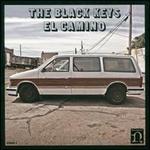 More than any other Black Keys album, El Camino is an outright party, playing like a collection of 11 lost 45 singles, each one having a bigger beat or dirtier hook than the previous side. [All Music Guide]
[audio:The Black Keys – Lonely Boy.mp3]

This fifth studio album is a humbly gorgeous collection, propelling an already dynamic band into even more dramatic, heart-wrenching territory. [The Boston Phoenix]
[audio:Elbow – Lippy Kids.mp3]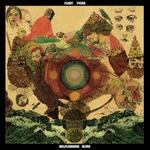 Fleet Foxes have become a band who will not stop pushing, who will challenge themselves to avoid stagnancy, who will work with both their instruments and their minds. Because of that, the audience is able to reap the fruit and feast on it together. [One Thirty BPM]
[audio:Fleet Foxes – Bedouin Dress.mp3]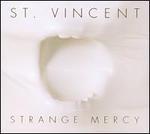 Virtuosity and accessibility have never been easy bedfellows, but Strange Mercy is one of those rare albums that makes you think and makes you fall in love. [New Musical Express]
[audio:St. Vincent – Cruel.mp3]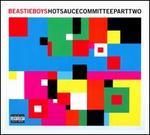 With a push from Nas and a whoosh from Santigold and new life from their chorusing kids, the beats spritz and submarine in signature Beasties style as the rhymes claim contexts high-living and low-life. [Expert Witness]
[audio:Beastie Boys – Make Some Noise.mp3]

Catchy yet abrasive, noisy yet intimate, kind of funny yet also kind of scary, this is post-pop at its most vertiginously original. [The Independent on Sunday (UK)]
[audio:tUnE-yArDs – Gangsta.mp3]

2. Adele – 21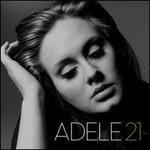 If Adele's debut '19' marked her out as a young chanteuse with a booming voice, her follow-up '21' has shown a maturity in her songwriting that makes her the de facto authority when it comes to soundtracks to broken hearts. [Dot Music]
[audio:Adele – Rumour Has It.mp3]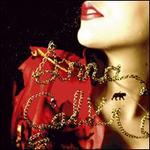 Capturing the intensity and raw emotion of her captivating live shows, Anna Calvi is an ambitious and always intriguing debut which heralds the arrival of a unique and inventive addition to the plethora of U.K. female singer/songwriters. [All Music Guide]
[audio:Anna Calvi – Desire.mp3]

Honorable mention:
Wilco – The Whole Love
TV on the Radio – Nine Types of Light
Radiohead – The King of Limbs
Panda Bear – Tomboy
Artic Monkeys – Suck It And See
Foo Fighters – Wasting Light
Lykke Li – Wounded Rhymes
Do you have any favorites from this year that I may have missed? Leave me a comment and let me know!