It's that time of year again. Time for me to show you all how hip and with-it I am by posting my take on this year's best new albums. You see, I like music. And I like lists. This just seemed like the next logical step.
But this isn't this first time I've bestowed upon the masses such a grandiose public service as this. Oh no. This is the fifth year that I'm offering up my scientifically-calculated and deeply-meaningful homemade hierarchy. Don't believe me? Check out past years: 2009, 2008, 2007, and 2006. It's neat to go back and see how many of my previous "favorite" albums are still in my listening rotation. Quite a few, actually. So here's 2010!
I haven't heard as many new albums this year as I had in years past. Probably only a couple dozen. Blame my kids. But most of the ones that I have heard were pretty darn good. I can't say any were as Earth-shattering as last year's The XX or Animal Collective, but there were some definite gems. Which one was best? Wait for it… OK, here we go. No excuses. No explanations. Just my favorite albums from the past 12 months: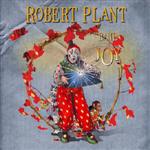 10. Robert Plant
Band of Joy
It's marked by the fresh excitement of mapping out new territory rather than the more craven pleasure of wallowing in nostalgia: an object lesson in the value of not giving people what they want. [The Guardian]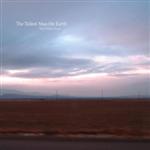 9. The Tallest Man on Earth
The Wild Hunt
Matsson is both a romantic and a realist, and on The Wild Hunt, he uses the barest of pop-folk settings to give mundane moments a grandeur so disproportional that it's difficult not to identify and sympathize with him. [Pitchfork]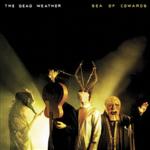 8. The Dead Weather
Sea of Cowards
Their sophomore album (following up last year's Horehound) cranks the mojo up to 11, splitting time between inferno-grade blues-rock and grooves so swampy they practically emit wavy stink lines. [Paste Magazine]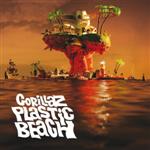 7. Gorillaz
Plastic Beach
Its real strength lies in the fact that it implores you to return for repeated visits to a world riddled with other people's cast-offs. Ironically, it recycles nothing; everything here is box fresh. [musicOMH.com]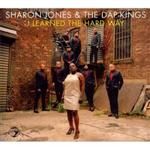 6. Sharon Jones & the Dap-Kings
I Learned the Hard Way
Jones's delivery, alternately muscular and tender, and the band's total empathy with the genre's rules elevate each tune to lost-classic status. [The Phoenix]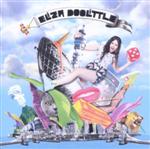 5. Eliza Doolittle
Eliza Doolittle
Punchy, mischievous and bouncing along with the kind of energy more commonly associated with children consuming too many vitamin pills. [Crud Magazine]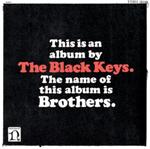 4. The Black Keys
Brothers
An album that works as both a blisteringly smart genre study that combines classic and contemporary perspectives on blues, soul, and R&B and as just one hell of a rock record, Brothers reaffirms that the Black Keys belong in any serious conversation about America's finest bands. [Slant Magazine]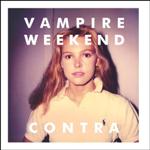 3. Vampire Weekend
Contra
The 10 songs here don't collectively match the near-perfection displayed on the band's debut, but Contra is varied and vivacious enough to make each spin as revelatory as the first time you realized what the band was getting away with and how well it pulled off the feat. [The Onion A.V. Club]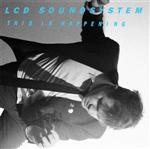 2. LCD Soundsystem
This Is Happening
Suffused with an indefinable sense of melancholy, the likes of 'I Can Change', 'Home' and 'Dance Yrself Clean' instil the rubbery electro with a tangible soul – whilst 'Drunk Girls' delivers a giddy hit of bony post-punk. [Clash Music]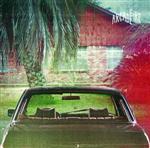 1. Arcade Fire
The Suburbs
Whatever it is, The Suburbs is nothing short of extraordinary; it's Arcade Fire's moment of clarity where everyone can stop and take notice because in the most frank of terms, this is also nothing short of a masterpiece. [Delusions of Adequacy]
Honorable mention:
Kings of Leon – Come Around Sundown
The National – High Violet
Ray LaMontagne and the Pariah Dogs – God Willin' & the Creek Don't Rise
Ben Folds & Nick Hornby – Lonely Avenue
Kanye West – My Beautiful Dark Twisted Fantasy
Rufus Wainwright – All Days Are Nights: Songs for Lulu
Do you have any favorites from this year that I may have missed? Leave me a comment and let me know!