It's that time of year again. Time for me to stress out about the meticulous order of a completely meaningless list of what I deem to be the year's best albums for no apparent reason other than to maintain the arbitrary tradition I started more than a decade ago. Oh yeah, and because I enjoy it.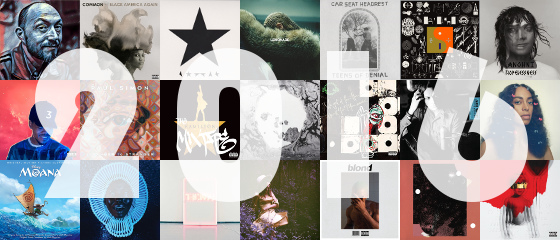 For eleven years now, compiling this list has been a labor of love. Here are the previous ones:
2015 | 2014 | 2013 | 2012 | 2011 | 2010 | 2009 | 2008 | 2007 | 2006
It's neat to go back and see how many of my previous "favorite" albums are still in my listening rotation. Quite a few, actually. So here's 2016!
Warning: You won't find any Fifth Harmony, One Direction, or Justin Bieber on this list. If that's your idea of the best that 2016 had to offer, this list is not for you. How the heck did you find this page anyway? Do I even know you??? OK, enough stalling. Here we go. No excuses. No explanations. Just my favorite albums from the past 12 months: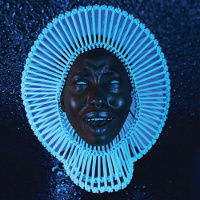 What The Life Of Pablo was trying for with gospel, "Awaken, My Love!" has succeeded at with funk and soul. It is not an antique car with a new paint job, but the redesigned Challenger, a work of modern design that's damn proud of its heritage, and it offers a beautiful ride. [A.V. Club]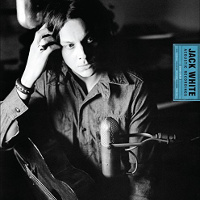 Acoustic Recordings is a selective, rather than exhaustive, portrait of White as an artist, but for a guy who's spent most of the 18 years this compilation spans dogmatically adhering to self-imposed restrictions, there's a remarkable amount of diversity here–and not a clunker to be found. [NME]
All over Lemonade, Beyoncé is describing her own personal reality, on her terms and informed by her worldview. That the album simultaneously pushes mainstream music into smarter, deeper places is simply a reminder of why she remains pop's queen. [A.V. Club]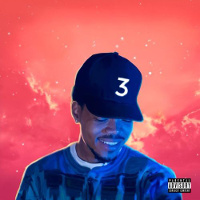 Rather than cheap ploys to cross over, the questionable collaborations are more likely calculated concessions with the intent of sneaking his evangelical message to a greater audience. After the communion cup runs empty, Chance proves himself worthy of hero worship by subtly and subversively overthrowing the commercialized horrors of his town's violent drill movement. [HipHopDX]
The unmatchable beauty, poise, and ambition of this music reinforce my belief that "Moana" will be nothing short of inspiring to life itself. Lin-Manuel Miranda and Opetaia Foa'i created something that will even push those shooting for the stars to aim higher, as expressed by the incredible medium of Cravalho's vocals. [Affinity Magazine]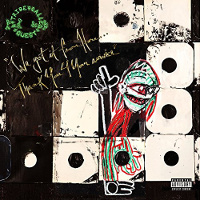 Sounding like nothing else out there, distinct even from Tribe's previous work, We Got It From Here is political without being preachy, fun without being unintelligent and next level out while being street corner down. A superb swansong. [The Wire]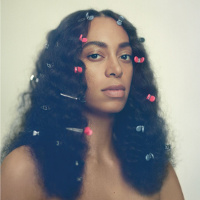 A Seat at the Table is intensely rich and gracious in its candor, so much so that it's quieter, painstakingly personal moments are every bit as robust as direct aggression. Its soulful flow is luscious and languid, and simply dazzles in the graceful, airy beauty of Cranes In the Sky, where Solange's voice floats to stratospheric altitudes. [No Ripcord]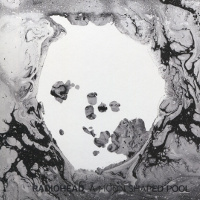 A Moon Shaped Pool is the best album we could expect from a rock outfit already into its third decade of existence, and a superb work from the last important band left in the universe. [Pretty Much Amazing]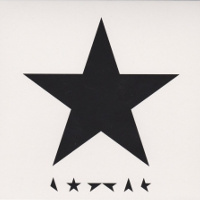 In coming to see David Bowie the man finally portrayed by David Bowie the artist, he not only affirms our natural human hopes and fears, but realizes his own in his final hours. The artist lowers his mask and takes a bow. And the audience applauds. [Sputnikmusic]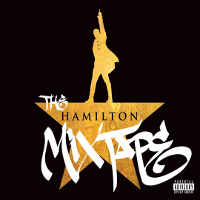 When it first blew up, Hamilton immediately resonated as the peak of patriotic culture in the Obama era; POTUS' vision was so present he should've been listed as a co-producer. Now, after all this knucklehead Trump Twitter bullshit, it comes with a sense of embattled resilience. "Every city, every hood, we need to rise up/All my soldiers, what's good? We need to rise up," Busta Rhymes tells us during the Roots' amped version of "My Shot," the show's signature anthem. In other words: Let freedom ring. [Rolling Stone]
Honorable mention:
Frank Ocean – Blonde
The 1975 – I Like It When You Sleep, for You Are So Beautiful Yet So Unaware of It
D.D Dumbo – Utopia Defeated
Margo Price – Midwest Farmer's Daughter
Common – Black America Again
Bon Iver – 22, A Million
Car Seat Headrest – Teens of Denial
ANOHNI – Hopelessness
Paul Simon – Stranger to Stranger
Rihanna – ANTI
Do you have any favorites from this year that I may have missed? Leave me a comment and let me know!