It's that time of year again. Time for me to show you all how hip and with-it I am by posting my take on this year's best new albums. You see, I like music. And I like lists. This just seemed like the next logical step.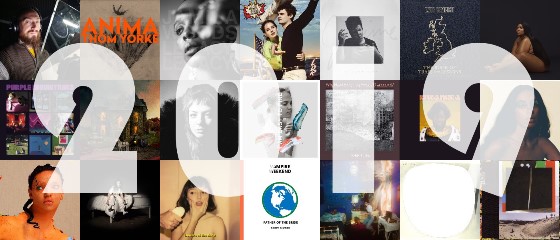 For fourteen years now, compiling this list has been a labor of love. Here are the previous ones:
2018 | 2017 | 2016 | 2015 | 2014 | 2013 | 2012 | 2011 | 2010 | 2009 | 2008 | 2007 | 2006
It's neat to go back and see how many of my previous "favorite" albums are still in my listening rotation. Quite a few, actually.
OK, enough stalling. Here we go. No excuses. No explanations. Just my favorite albums from the past 12 months: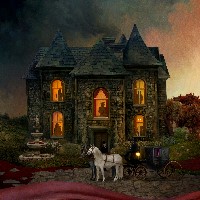 Opeth's chemistry feels as tight as it is playful, heartfelt as it is engaging, as they explore a plethora of intriguing and majestic sounds. The instrumentation and vocals, in both versions, serve to present emotion and instrumental wonder. In Cauda Venenum is among Opeth's strongest albums when it comes to the band's progressive sensibilities.
[Consequence of Sound]
9. Thom Yorke – Anima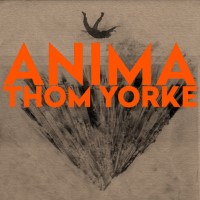 It's bleakness on a stick. But Anima is also a dystopian rhapsody that will stay with you long after the moment and rates as one of the purest expressions yet of Yorke's devastated world view.
[The Telegraph (UK)]
She is still at her best as a performer, delivering her work verbally, lingering here and there, quavering when needed, framing questions, summoning anger, then letting the needle drop right on the beat. Emotionally, there's a lot to unpack, but the need to feel and engage more deeply is one of her primary decrees and this powerful album is a lesson worth learning.
[AllMusic]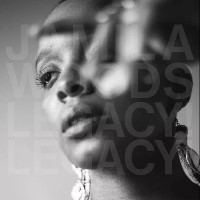 Just like these artists [poet Nikki Giovanni, singer Eartha Kitt, blues legend Muddy Waters, funk rebel Betty Davis, jazz greats Miles Davis and Sun Ra, literary icons James Baldwin, Zora Neale Hurston and Octavia Butler, poet Sonia Sanchez, iconoclastic painter Basquiat] resisted being boxed in, so does Woods' music. These are songs that elude genre–a blend of trip-hop, rap/spoken word, R&B, gospel.
[Chicago Tribune]
6. Michael Kiwanuka – Kiwanuka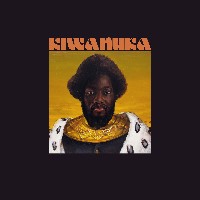 Kiwanuka is therapeutic for all parties involved. It's honest, psychedelic, enlightening and recalls blackness defined by acoustic folk and the organic soul of past artists like Gil Scott-Heron, Bobby Womack and Otis Redding.
[Exclaim]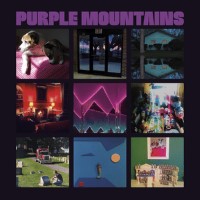 David Berman is one of our greatest living songwriters and he's returned in beautiful, melancholic form as Purple Mountains to speak to the lifelong nihilistic depressive in all of us.
[Consequence of Sound]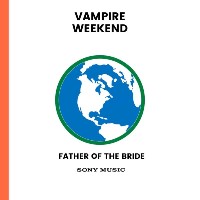 Vampire Weekend were late arrivals, lacking the Strokes' switch-blade attitude and the art-punk edge of the Yeah Yeah Yeah's. But Vampire Weekend now look like the smartest guys in the room, marshalling a sumptuous, emotionally complex music perfect in this pop moment.
[Rolling Stone]
3. Brittany Howard – Jaime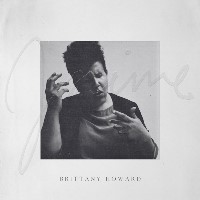 There's a pop progressiveness coupled with an old-fashioned loneliness. It sounds nothing at all like Presley, but he lived in and understood those two worlds and might have appreciated the chance to bridge them in the way that Howard has here. … Her distinctive vocal timbre is the twine that keeps Jamie wrapped-up tight. Not many artists can make loops and electronic sounds feel authentic, but Howard is more than able to keep them feeling warm and natural.
[Glide Magazine]
The record is purposefully compact, genre-blending, unifying, reaffirming, devoid of corniness, with just two well-selected features that heighten but do not overshadow her performance. If other artists are clever, they'll take note: Lizzo has just set the standard for how to make a perfect pop record.
[Consequence of Sound]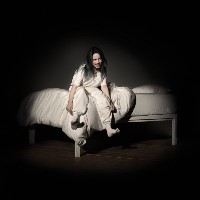 With all its moments of distortion and attitude, tempered by sheer loveliness, and rude and emotional songs about night terrors and daydreams, When We All Fall Asleep, Where Do We Go? feels like a rock 'n' roll album, even if there's virtually nothing on it that sounds like rock music.
[Variety]
Honorable mention:
Weyes Blood – Titanic Rising
Stella Donnelly – Beware of the Dogs
Lana Del Rey – Norman Fucking Rockwell!
FKA Twigs – Magdalene
Solange – When I Get Home
The National – I Am Easy To Find
Angel Olsen – All Mirrors
Wilco – Ode To Joy
Deerhunter – Why Hasn't Everything Already Disappeared?
Bon Iver – i, i
Julian Jahanpour – HiOktane
Do you have any favorites from this year that I may have missed? Leave me a comment and let me know!