It's that time of year again. Time to ignore the dumpster fire of a year we just (mostly) survived and make an ordered list of the talented grifters whose job it is to make pretty music so our meaningless existences sting that much less.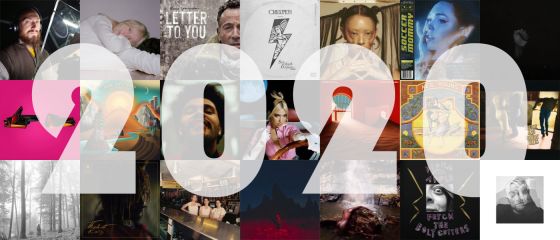 For fifteen years now, compiling this list has been a labor of love. Here are the previous ones:
2019 | 2018 | 2017 | 2016 | 2015 | 2014 | 2013 | 2012 | 2011 | 2010 | 2009 | 2008 | 2007 | 2006
It's neat to go back and see how many of my previous "favorite" albums are still in my listening rotation. Quite a few, actually.
OK, enough stalling. Here we go. No excuses. No explanations. Just my favorite albums from the past 12 months:
10.
Thundercat – It Is What It Is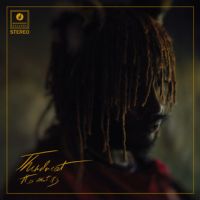 A spectacular followup to 2017's critically acclaimed Drunk. It Is What It Is manifests as a beautiful ebb and flow of emotional states, philosophical musings and plain old comedy. It doesn't drown itself in existential dread or proffer any clear-cut solutions, but just exists on its own plane.
[Exclaim]
9.
The Weeknd – After Hours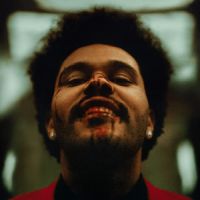 Spidery tendrils of sex-and-drugs-related dread curl around dramatic synth-pop and twinkling R&B, Yet there's also a batch of tracks that draw from bombastic, slightly tacky '80s pop – a warm, funny and wholly welcome diversion from the stylish but sterile bleakness that remains Tesfaye's calling card.
[Q Magazine]
8.
Laura Marling – Song For Our Daughter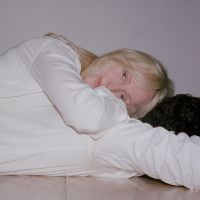 Song For Our Daughter is, well, so uncannily, unreasonably and astutely beautiful that it meticulously sets aside every last one of your emotional checks and balances to wrap your core in a firm embrace.
[Record Collector]
7.
Run the Jewels – RTJ4
The complexity of Run the Jewels 4 is its strongest asset. Killer Mike and El-P, just like their listeners, are still trying to navigate nefarious ideologies while remaining steadfast in their desire to destroy them. Their latest work is a political manifesto that antagonizes a system that never had the marginalized and vulnerable in mind. Though it comes several albums into their discography, RTJ4, with its empowering proclamations, buoyant production, and ferocious soundscapes, feels like just the beginning of something even greater.
[Consequence of Sound]
6.
Bob Dylan – Rough and Rowdy Ways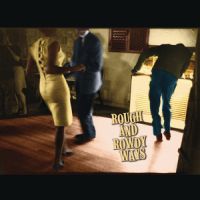 In keeping with other self-produced Dylan releases of recent years, the sonics of Rough And Rowdy Ways is as clear as its word sets are dense. The musicianship will not steal or detract attention from Bob himself, but rather encircle him as he performs, their fluid interplay functioning like that ideal frame which vividly illuminates a striking painting or photo. As with all the best Bob Dylan albums, poetic imagery abounds.
[Glide Magazine]
5.
HAIM – Women in Music Pt. III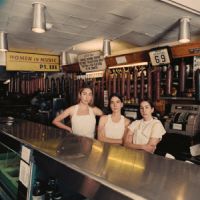 They translate desolation into richly searching music, putting familiar sounds through their distinctive filter: fluttering G-funk (3am), homages to Walk on the Wild Side (Summer Girl) and Joni Mitchell at her most seething (Man from the Magazine, an acoustic riposte to a leering journalist), and Led Zep bounce (Up From a Dream).
[The Guardian]
4.
Rina Sawayama – SAWAYAMA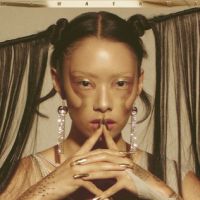 Combining crunchy nu-metal guitar riffs with a penchant for early-aughts R&B-pop production in the vein of Aaliyah and 'NSync, Sawayama sounds like Britney Spears' Blackout by way of Korn — and it inexplicably works.
[Rolling Stone]
3.
Fiona Apple – Fetch the Bolt Cutters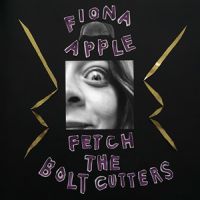 Fetch the Bolt Cutters is daring in a new way, scrambling and shattering the pop-song structures that once grounded her. I am floored by this record. I hear freedom, too. These songs make some breathtaking hairpin turns. It's not just the wild craftsmanship of each song. It's also that she's fearless about what she's doing: with sounds, with structures, with people's expectations.
[The New York Times]
2.
Creeper – Sex, Death & the Infinite Void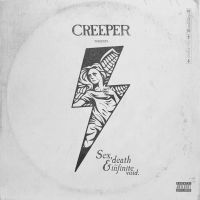 Sex, Death & The Infinite Void resembles The Rocky Horror Picture Show if you were to watch it on a rollercoaster in the dark: it's thrilling, coquettishly idiosyncratic, and filled to the brim with palpable pride at their lack of creative limits. If it's one thing no critic could ever say Creeper lacks, it's ambition, and here it really pays off.
[musicOMH.com]
1.
Dua Lipa – Future Nostalgia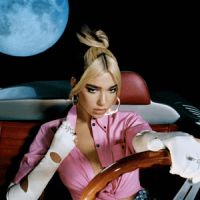 The confidence in her voice gives you no reason to doubt her. All the way through this album, the pop star is in the driving seat, both behind the scenes and in the situations she describes in the lyrics. Future Nostalgia is a bright, bold collection of pop majesty to dance away your anxieties to… if only for a little while.
[New Musical Express (NME)]
Honorable mention:
Taylor Swift – folklore
Phoebe Bridgers – Punisher
Mac Miller – Circles
SAULT – Untitled (Black Is)
Bruce Springsteen – Letter To You
Tame Impala – The Slow Rush
Soccer Mommy – color theory
Moses Sumney – græ
Rose City Band – Summerlong
Neil Young – Homegrown
Do you have any favorites from this year that I may have missed? Leave me a comment and let me know!