It's that time of year again. Time to ignore the four horsemen of the apocalypse relentlessly knocking on our door and make an ordered list of banal musical charlatans trying to churn out the next viral TikTok hit. Have I mentioned I love music with all my heart? I do.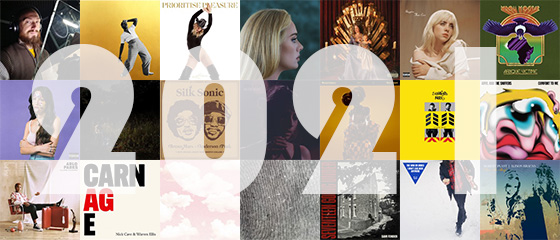 For sixteen years now, compiling this list has been a labor of love. Here are the previous ones:
2020 | 2019 | 2018 | 2017 | 2016 | 2015 | 2014 | 2013 | 2012 | 2011 | 2010 | 2009 | 2008 | 2007 | 2006
It's neat to go back and see how many of my previous "favorite" albums are still in my listening rotation. Quite a few, actually.
OK, enough stalling. Here we go. No excuses. No explanations. Just my favorite albums from the past 12 months:
10. The War on Drugs – I Don't Live Here Anymore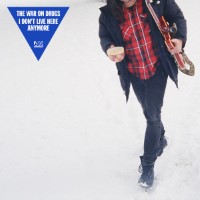 Listeners will still delight in how The War on Drugs can filter recognizable elements — the beats, the riffs, the spirit of artists like Tom Petty and the Heartbreakers, Born in the U.S.A. Springsteen, and even Bryan Adams — into something fresh and grand.
[Consequence]


9. Arooj Aftab – Vulture Prince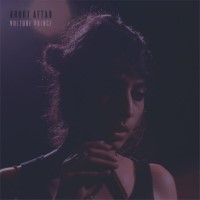 The Pakistan-born, Brooklyn-based composer draws from jazz, Hindustani classical, and folk to create a heartbreaking, exquisite document of the journey from grief to acceptance.
[Pitchfork]


8. Adele – 30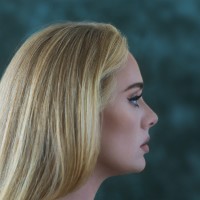 Adele has never sounded more ferocious than she does on 30 — more alive to her own feelings, more virtuosic at shaping them into songs in the key of her own damn life. It's her toughest, most powerful album yet.
[Rolling Stone]


7. Sam Fender – Seventeen Going Under

Seventeen Going Under is an album rooted in 2021 that, in spirit at least, seems to look back 40-something years, to the brief early 80s period when Top of the Pops played host to the Specials and the Jam. The result is really powerful.
[The Guardian]


6. Leon Bridges – Gold-Diggers Sound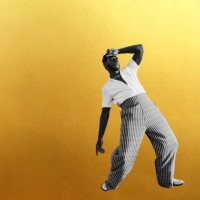 On first listen, Gold-Diggers Sound may pass you by like Bridges' lane changing motorbike and could even be mistaken for being on the slighter side. But it's the "quiet storm" power of keeping things hovering just above neutral that gives the album its after hours glow and silky appeal.
[Under The Radar]


5. Robert Plant & Alison Krauss – Raise the Roof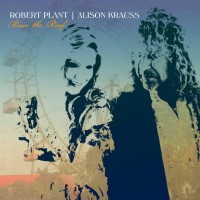 Perhaps the most appealing part of the album is that regardless of what sound, style or location these songs came from — British folk, New Orleans soul, Bakersfield country — they sound cohesive and of a piece in the hands of Plant and Krauss. In other words, the singers make these songs sound like their own.
[Paste Magazine]


4. Mdou Moctar – Afrique Victime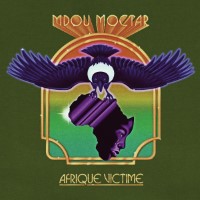 It's music for mending the soul and opening the eyes of skeptics to what music – what really good music – can do for us. No matter what walks of life we come from, there's legitimate emotion attached to Mdou Moctar's music, and it should shake any living, breathing being right to their core.
[Beats Per Minute]


3. Billie Eilish – Happier Than Ever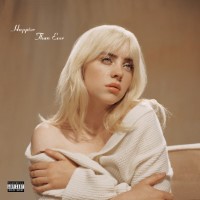 Happier Than Ever fully establishes Billie Eilish as one of her generation's most significant pop artists – and, better still, does so without repeating a single trick from the debut that turned her life upside down.
[New Musical Express (NME)]


2. Oliva Rodrigo – SOUR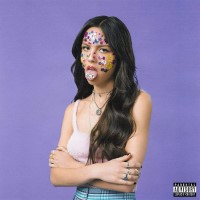 Her debut record, SOUR, will be a contender for best pop album of the year. There are no filler tracks on SOUR. Each song represents a different side to Rodrigo's artistry, embracing every influence that's shaped her music, while still creating something fresh.
[The A.V. Club]


1. Little Simz – Sometimes I Might Be Introvert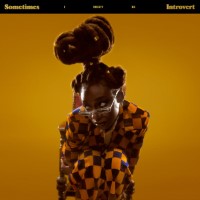 The production throughout is nothing short of exceptional. With the full backing of an orchestra, there is a richness to the sound overseen by seminal producer Inflo. Their chemistry is apparent throughout as the vocals and production coil around one another egging the other on to new heights. It's not hyperbole to suggest that this canonises her work forever, elating her to be one of the greats.
[New Musical Express (NME)]
Honorable mention:
Halsey – If I Can't Have Love, I Want Power
The Weather Station – Ignorance
Silk Sonic – An Evening with Silk Sonic
Amyl & the Sniffers – Comfort to Me
Self Esteem – Prioritise Pleasure
Turnstile – Glow On
Sleaford Mods – Spare Ribs
Low – Hey What
Nick Cave & Warren Ellis – Carnage
Arlo Parks – Collapsed In Sunbeams
Do you have any favorites from this year that I may have missed? Leave me a comment and let me know!