It's that time of year again. Time for me to pretend I'm a card-carrying member of the Fans of Acceptable Music tribe, apparently governed by Starbucks employees with Music degrees and people who've read one too many articles about Music Theory on the internet. Nobody knows what the heck we're talking about. But we know what we like.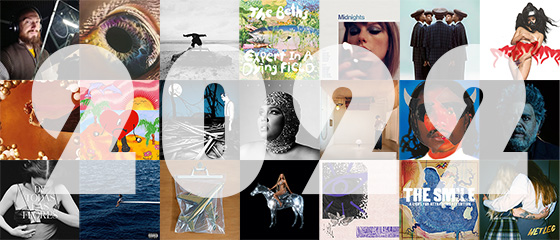 For seventeen years now, compiling this list has been a labor of love. Here are the previous ones:
2021 | 2020 | 2019 | 2018 | 2017 | 2016 | 2015 | 2014 | 2013 | 2012 | 2011 | 2010 | 2009 | 2008 | 2007 | 2006
It's neat to go back and see how many of my previous "favorite" albums are still in my listening rotation. Quite a few, actually.
OK, enough stalling. Here we go. No excuses. No explanations. Just my favorite albums from the past 12 months:
10. The 1975 – Being Funny in a Foreign Language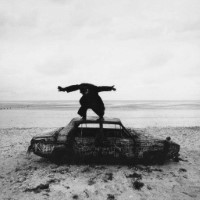 The songs click almost immediately, but they're subtler and pricklier than a first listen would imply, with unexpected twists like faint spoken-word samples and odd bits of distortion on guitar and piano. And the 1975 uses these textures more tastefully than much of the music that inspired them.
[Slant Magazine]


9. Harry Styles – Harry's House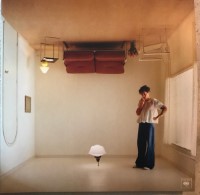 Styles has put together an album that's so solid, even moments that would be cringeworthy when handled by lesser pop stars feel earned. … Harry's House is also emotionally heavy at times, with Styles' understated delivery adding power to his plainspoken lyrics.
[Entertainment Weekly]


8. Taylor Swift – Midnights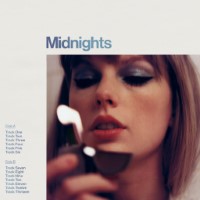 It's an album of expertly crafted dark-pop confessions with flecks of glitter and aspiration — a purposefully fitful project mimicking her racing thoughts. The high-gloss pop production marks Midnights as a sullen sister to Lover, her honey-dipped 2019 effort, rather than a successor to 2020's heartstrung Folklore and Evermore.
[Spin]


7. Wet Leg – Wet Leg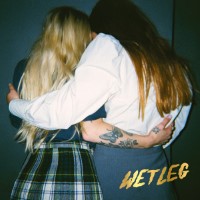 It rushes with liberating, infectious joy that makes you want to grab your own partner-in-crime and speed off on an adventure to find somewhere that's, as 'Angelica's mantra suggests, is "good times all the time". With Wet Leg as your soundtrack, it seems inevitable you'll find that place.
[New Musical Express (NME)]


6. Black Country, New Road – Ants From Up There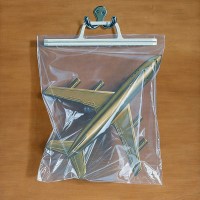 Ants From Up There is often beautiful, but its not an album you can listen to casually. Its relentless emotional pummelling is quite an experience, a rollercoaster ride for the soul that is likely to leave you feeling distinctly and permanently rearranged.
[Uncut]


5. The Beths – Expert in a Dying Field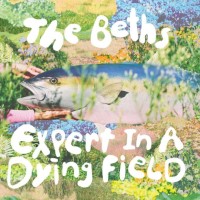 The group's third album, Expert in a Dying Field, is an exhilarating power-pop tour de force, replete with bristling guitar riffs and bright, infectious harmonies. It's also a devastating exploration of anxiety, insecurity, and regret—a reflection of how, in life, there can be no true joy without sadness.
[Slant Magazine]
4. Rosalía – MOTOMAMI

MOTOMAMI is as provocative and risky as it is creative. It showcases Rosalía as a master, twisting together the contradictory strands of Latin and Anglo pop with traditional and vanguard forms and fresh sounds into a gloriously articulated radical approach that makes for obsessive listening.
[AllMusic]


3. Bad Bunny – Un Verano Sin Ti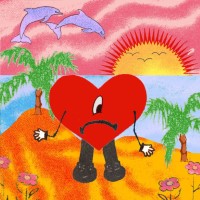 Un Verano is not only a seasonal statement-piece but a testament to Benito's singular songwriting — across genres, generations, and even languages, he works to produce enduring landmarks that trace universal joys, sorrows, and passions.
[AllMusic]
2. Lizzo – Special

The music on this album is the most unabashedly joyous, sonically diverse, and emotionally profound album put out by a major label since Beyonce's Lemonade.
[Rolling Stone]
1. Beyoncé – Renaissance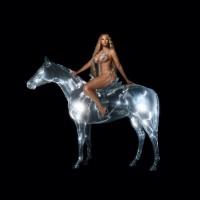 Beyoncé's singing here transcends any price tag. The range of her voice nears the galactic; the imagination powering it qualifies as cinema. … Its sense of adventure is off the genre's map, yet very much aware of every coordinate. It's an achievement of synthesis that never sounds slavish or synthetic. These songs are testing this music, celebrating how capacious it is, how pliable.
[The New York Times]


Honorable mention:
The Smile – A Light for Attracting Attention
Natalia Lafourcade – De Todas las Flores
Hippo Campus – LP3
SZA – S.O.S.
Arcade Fire – WE
Jack White – Fear of The Dawn
The Weeknd – Dawn FM
Sudan Archives – Natural Brown Prom Queen
Steve Lacy – Gemini Rights
Stromae – Multitude
If you want to listen to all Top 20 Albums, one after the other, then this is the playlist for you:
Do you have any favorites from this year that I may have missed? Leave me a comment and let me know!